News
Google is testing a New Google Maps Feature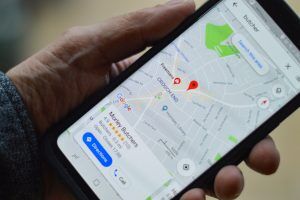 Google is testing a New Google Maps Feature
Currently, Google Maps is collaborating between the Mountain View-based search giant and U.S. supermarket Fred Meyer for its new updates. Google is testing a new Google maps feature especially for making grocery easy. Moreover, with this, a lot of new features are on the way to be launched. Google is regularly updating its apps and features. The main objective of Google includes making everything easy and accessible. The two partners have joined forces to launch a pilot program in the US that would make it possible for Google Maps users to track the grocery order status. The whole new update of Google maps works as straightforward as possible without any distractions.
Working of Google Maps with Store:
Previously, you had to place your order in the super market's app, but with the help of a new update, you can add it to Google Maps for your efficiency and easiness.
Once the app is registered in Google Maps, the app will send you a notification to pick up your order. Moreover, Maps will determine the route, calculate the ETA, and then share it with the store, by itself. By doing this, the staff will exactly know that when you will arrive at the store.
Surprisingly, Google Maps will also provide the drivers with a parking number so that the parking won't jam. By giving a parking number, there will also be no mismanagement in the parking area of the supermarkets. Also, Google says the Maps will continue to update the traffic conditions on the driver's location.
Unfortunately, the new feature of Google maps is only available in the selected stores in Portland and Oregon of the US. Furthermore, Google hasn't cleared that when it will expand the accessibility of stores. Although Google wants to know how the users behave to the new updates before launching in the whole US.