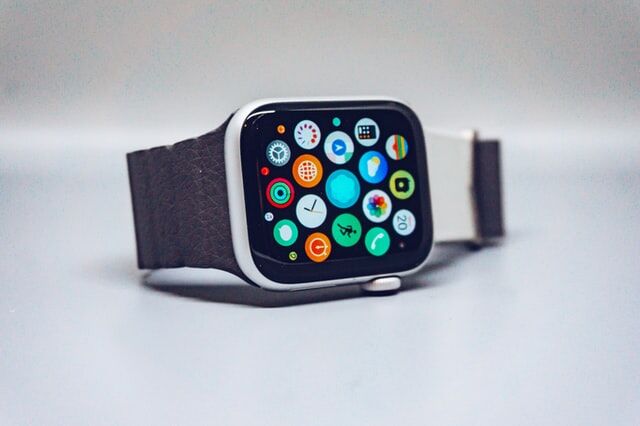 Apple watch vs. Michael kors smartwatch
Today we have bought you the best and fair. Review of the Apple watch vs. Michael kors smartwatch. We will discuss about both smartwatches and their complete bio-data of both companies.
Michael Kors Smartwatch:
Introduction:
Michael Kors is a brand that has been on the top of the fashion industry and has developed to become a competitive brand in the wearing industry, with its newest smartwatch that was released on January 29th, 2019. This watch looks like modern and as well as sophisticated gear. It is also improved tech-wise as compared to other older generations of smartwatches in the world. Women are its main targets although somehow men can also wear the watch.
Design:
Most of the colours in Michael Kors smart watches are silver, gold and rose gold. The straps of this watch are customizable to fit any anyone. The watch has three buttons on the right side of it and has a stainless steel frame on the top of it.
Specifications:
Michael Kors smart watches have a heart beat tracker that can be used to monitor your heart rate continuously.The watches have a built-in GPS for accurate location. It is waterproof, so that it can be used while you are swimming or taking a bath.
Benefits:
These smart watches have a storage of 4 GB which stores more data like apps and music.

These watches have an AMOLED display screen that helps in smooth, clear colors fonts and images.

These watches are very sensitive to touch, that makes it faster to use them.

They are modern watches with a sophisticated look.

They have Google pay compatibility for contactless payments.

The main feature or con of these watches is that; they can be compatible with both Android and IOS (operating system).
Drawbacks:
The metal strap of this watch can be uncomfortable to who is wearing it.

Users with IOS can't respond to notifications, they'll read-only.

The battery life is not that great, just average.

These watches are not scratch-resistant, so they get a scratch on it easily.

Apple Watch Smart Watch:
The Apple Watch series 4 is the most significant watch of the whole apple watch series. Apple is a tech company although it's a tech giant, so it is expected that their products are more reliable than any other tech company. The realsed date of Apple smartwatch 4 was in September, 2018 along with other apple gadgets.
Specifications
First sight what meets the eye is a more detailed display than just the watch face. Apple smart watch has a stainless steel frame that comes in the colors of gold, silver or silver-gray. It is added with health features including a sleep tracker and heart beat tracker.
Benefits
Apple smart watch can be connected with Bluetooth and it can easily be connected to other Bluetooth devices whenver you want to.

It is very responsive to touch.

Apple new smart watch has an impressive dual-core processor with the help of this it can runs or performs 2 times faster than other smart watches.

Apple smart watch comes with storage of 16 GB.

Apple's smart watch has cellular connectivity with your phone, so you're able to make calls and send messages from phone.

Apple smartwatch has a full GPS tracking on it.

Apple smart watch has clear speakers and microphone so calling via the watch is not a big deal.
Drawbacks:
The battery life is not as worse, but can be improved.

These watches are also not scratch resistant.

These watches are only compatible with IOS.
Comparing Michael Kors Smart watch Vs Apple Watch:
Apple smart watch is fitness oriented watch and will not be used to maximum if you're not a sports or fitness enthusiast personality. If your priority is more than functionality, if you want a product that will function well, apple smart watch is certainly the best option you can buy.
Michael Kors smart watch will be suitable to you if you're type of person that prioritizes style over the function. It's not so good in terms of battery life and it is not the best option if you're a fitness or sports enthusiast but is excellent for office settings or meetings because of the classic look of Michael kors.